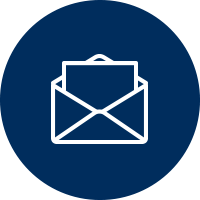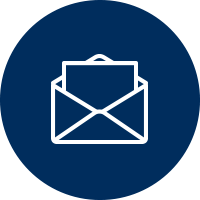 Revolutionary liquid Optics from CORNING VARIOPTIC lenseswithout mechanical parts inside or high-end fixed focus Optics from our Partner TAMRON, underline the special expertise of Macnica ATD Europe in the range of Optics.
You need technical support to find the best optics for your application? You are welcome to visit our Support Area, where we will find a solution for you.
Optics Technology Overview
CORNING VARIOPTIC Lenses
Varioptic liquid lenses are ideal to offer a fast focus change, with no moving mechanical parts, highly improving shock resistance and life span, without degrading performance in high vibrations environments.
Outstanding quality from digital pictures comes from a precise control of the focus: a good picture requires the main subject to be very sharp, and the rest of the picture more blurred. An effective AF capability is thus essential to obtain a superior photo. Varioptic's liquid lens technology delivers fast, continuous and precise focus control. This is for use in all situations where the digital capture is critical:
digital photography

industrial data capture

barcode reading (1D and 2D)

biometric data acquisition

videos with large amplitudes of object distance variations
In the drawing below, Electrowetting is explained in a very basic configuration: a drop of oil is deposited on a planar surface , made of a flat electrode covered with a thin insulating and hydrophobic layer, all this being immersed in a water based conducting liquid. Voltage is applied between the flat substrate electrode and another electrode dipped in the conducting liquid (not shown on the photographs).
Variable Auto Focus Lense
The ARCTIC 316 liquid lens is dedicated to applications requiring fast response time and high optical power. It is especially suited to industrial applications.
ARCTIC 39N0 is designed specifically for variable focus products needing a larger clear aperture than Arctic 316's: long focal objectives, large sensors, C-Mount objective lenses, laser beam shaping.
Auto Focus Lense Module
The Caspian series is a family of auto focus lens modules that combine a fix focus objective, a liquid lens and a flex cable into a standard mount barrel. Caspian modules are designed for fast and easy integration to standard camera boards.
TAMRON OPTICS
Tamron's FA / Machine Vision fixed focal length lenses incorporate advanced technologies in compact packages to deliver ultrahigh optical quality even in close-focusing distances, providing ideal solutions in a wide range of image processing applications.
Optical performance in the close-focusing range is greatly enhanced in order to improve compatibility to actual application environments. Reduced working distances help avoid the cumbersome use of close-up rings in close-focusing ranges. In addition, the lenses deliver high optical performance conforming to mega-pixel cameras equipped with 2/3" or smaller imagers (1.3-megapixel cameras for example), from the center to the periphery of images.